Boarding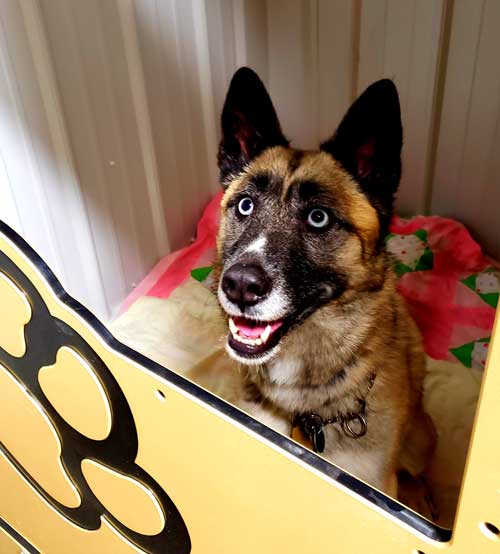 Whether you're traveling for business or pleasure, having your four-legged friend tag along isn't always an option. All Pro Dogs K9 Corral offers safe, fun, and reliable overnight dog boarding in Fort Collins that provide comfort and peace of mind. When your dog boards with us, they'll enjoy plenty of playtime and be provided with a relaxing space to rest while they wait for you to return.
We know how difficult it can be to trust someone with your dog. After all, your dog can't alert you to any issues while you're away. That's why we work hard to be as transparent as possible. We're happy to provide updates as requested to our clients so they know their pups are happy and healthy at our long-term kennels in Fort Collins.
When they board with us, your dog will have access to all our other services as well. If you just haven't had time to make it to a dog obedience class, let us work on some training at our Fort Collins dog boarding location while you're away. We also offer all our dog grooming services to our boarders.
We know every dog has unique preferences and routines they're accustomed to. Don't be afraid to let us know what will make your dog feel like they're at home at our Fort Collins dog boarding facility. We want you to enjoy your time away knowing that your dog is being loved and cared for.
This error message is only visible to WordPress admins
Error: The account for allprodogsk9corral needs to be reconnected.
Due to recent Instagram platform changes this Instagram account needs to be reconnected in order to continue updating. Reconnect on plugin Settings page