Daycare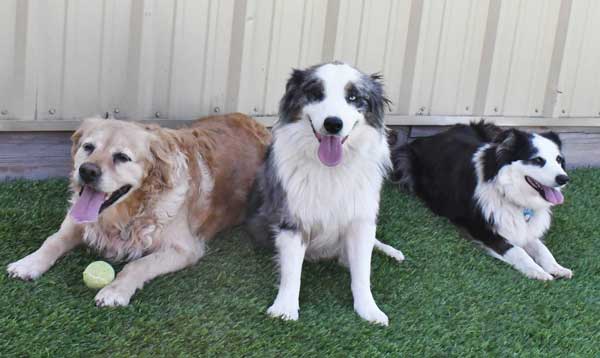 It starts off slowly. One week, your dog is only home alone for a few hours a day. But as your schedule fills up, your pup starts to spend more time alone than socializing. Choose our Fort Collins doggie daycare services to get your dog the exercise and socialization they need!
Maybe you have a dog that tends to get into a bit of mischief while you're at work. Or maybe you have to work extra hours for a few weeks and don't want your dog to have an accident on your favorite rug. Or perhaps you just can't stand the idea of your dog being alone during the day. Fort Collins doggie daycare services are the best way to keep your dog safe and entertained while you're away from home.
We make sure our dogs stay active during free time and have a safe and comfortable place to rest during down time. Our short term dog and puppy daycare in Fort Collins offers plenty of room to roam with both dog and human interaction. Let your furry friend burn off some energy and make a few friends while you tackle your to-do list. Then you'll both be ready to relax at home together.
At All Pro Dogs K9 Corral, our Fort Collins doggie daycare services can help you focus on your day while remaining confident knowing your dog is being properly cared for in a safe and loving environment.
This error message is only visible to WordPress admins